SOLUTION ALREADY EXISTS
The person you long to be you already are.
Let me help you reawaken to your personal magnificence.
Join David every Sunday for The Gathering, a weekly half hour message aimed to elevate and inspire you to reawaken to greater aliveness!
This is the journey of transformation.
In all expressions of life there is a natural, inner propulsion towards change. We often explore this inner nudge through the inevitable strivings of more fulfillment in career, relationship, health and prosperity. Together, we can work on this.
Still, there is something deeper – a path beyond merely shifting things around in the outer world. This is the path of reawakening – a surrendering of attachments, identity and story in order to return to the inherent magnificence of our soul nature. It's a strange path, for it isn't a path of learning but of unlearning all the narratives that veil our divine Self.
I'd love to walk this path with you.
New Canvas – New Possibilities –
Using the power of small groups for New Year transformation
Join me in starting 2023 with a three week experiment in exploring infinite possibility in small groups.
Inspired by Lynne McTaggart's research in her book The Power of Eight, you can enroll in a January small group to help assist you with benevolent intention, renewed values and shared visioning towards launching your most open-hearted year to date.
Click here for class options.
A 7 Week Virtual Support Satsang
Using principles from these spiritual classics
The Untethered Soul
Effortless Living: Wu-Wei and The Spontaneous State of Natural Harmony
Be Here Now
Whatever Arises, Love That and
Practicing the Presence
What is required to cultivate an internal sense of quiet within us – a quiet that comes from an assurance that all is well?
These virtual gatherings are designed to help us shed beliefs and barriers that block our inner peace.  We will share in powerful practices and discussions to harness these new and old classic spiritual teachings from the world's most prolific teachers. We will bring to light unconscious resistance and fear and compassionately create new space for each of us to experience more of our natural connection to calm, love and fulfillment. Each session includes spiritual study, collective discussion, prayer and accountability practices.
Week 1 – The Art of Unclogging  *inspiration from The Untethered Soul by Michael Singer
Week 2 – When Colluding with Harmony  *inspiration from Effortless Living: Wu-Wei and The Spontaneous State of Natural Harmony by Jason Gregory
Week 3 – Leave No Enemies Behind  *inspiration from Be Here Now by Ram Dass
Week 4 – Beholding the Universe as Spiritual  *inspiration from Practicing the Presence by Joel Goldsmith
Week 5 – In Contact With Wisdom  *inspiration from Whatever Arises, Love That by Matt Kahn
Week 6 – Inner Energies  *inspiration from The Untethered Soul by Michael Singer
Week 7  – Review
Morning/Evening Classes every Thursday  

January 6 – February 17, 2022
9:00 – 10:30 AM  EST
7:30 – 9:00 PM EST
KALEIDOSCOPE CHILD FOUNDATION
Our mission is to advance vulnerable children and communities worldwide with sustainable education, life skills and fresh water.
Please read the latest blog post from founder and executive director, David Ault, on what Kaleidoscope Child Foundation is doing in this challenging time to support our children and families in the areas that we serve.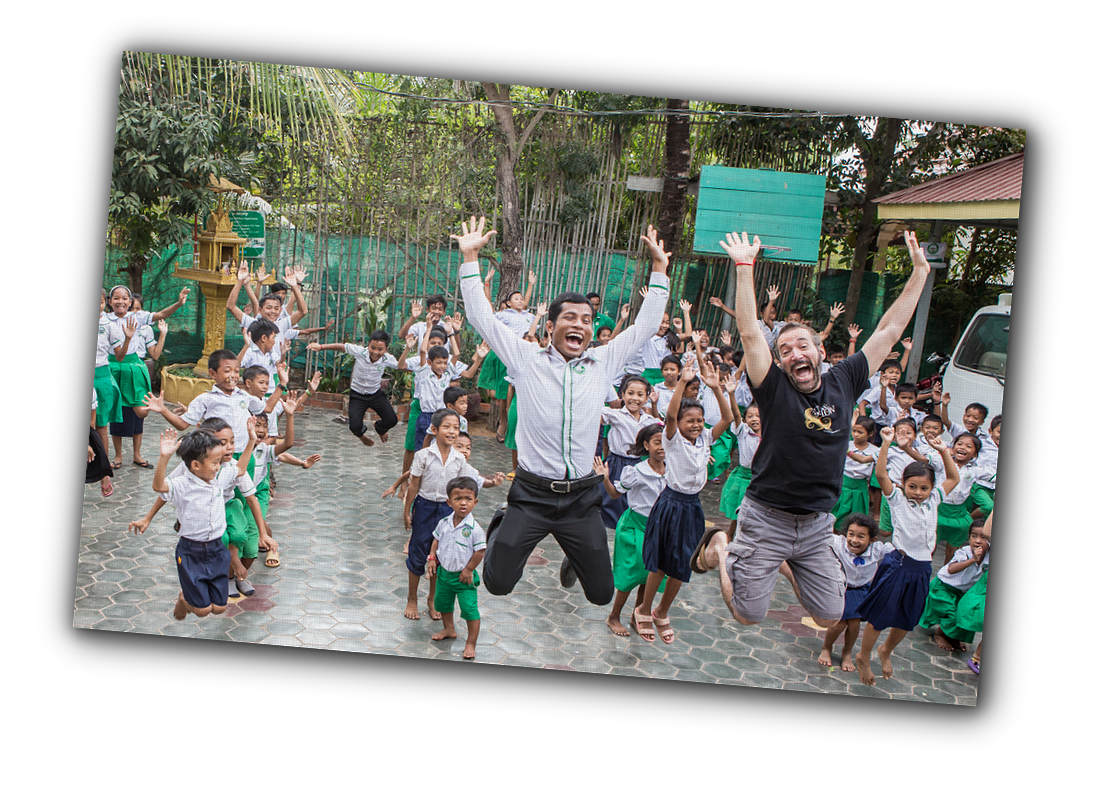 "In my world of effect, there will always be someone smarter, prettier/handsomer, richer, braver, and more talented than me. And eventually I learn that the gift of life isn't about any of that; it's about ceaselessly taking inventory of all the gifts I do possess and never abusing them through the waste of comparison."